"Every planet has its own representative bread," and
Keron
is no exception. Unlike Pekoponian bread, Keronian bread is made in a way that reflects its creator`s appearance and personality. It is then put into an arena to fight other giant bread sculptures (it is able to move on its own because of a control mechanism inserted into the bread`s head). After the fight, a bread party is held in which all the bread is eaten. The bread that comes out victorious is the best bread, and therefore the last to be eaten. Due to ingredients found only on Keron, Keronian bread tastes much better than Pekoponian bread. Keronian bread is introduced in episode 136.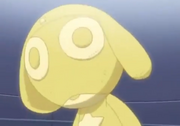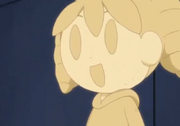 Ad blocker interference detected!
Wikia is a free-to-use site that makes money from advertising. We have a modified experience for viewers using ad blockers

Wikia is not accessible if you've made further modifications. Remove the custom ad blocker rule(s) and the page will load as expected.