Hello, so there has been something I have been wanting to share for a long time. Not long after I have discovered this anime, I decided to make a booklet about this anime, because I just discovered that I like it so much. It's mostly color, only a few things are black and white. I'm focusing the book mostly on the aliens, but there is a few pictures of the humans. After putting the pictures in, I decorated the interior with colorful glitter. It's my new favorite homemade picture book and I love to take it to a lot of places with me.
On the front cover is the English title of the show. (Sergeant Frog) Really the original Japanese title should be there(though it is on the inside with a rather amusing hand-written message). On the back is the Funimation logo (Though it should be the Sunrise logo)and the Star, wakaba, skull, spiral, and shuriken symbols.
Not only does it feature characters from the original anime, but from the flash anime as well(Shin Keroro).
So this is my story booklet, that explains the many adventures of the Keroro Platoon!

Ps: I love sushi, ramen etc. I love trying new things from all over the world. A ramen resturaunts opened near me, and the night I went I had takoyaki (octopus dumplings). How adventurous are your tastebuds? I also like going to stores like Super H Mart(Asian supermarket) and Mitsuwa(gigantic Japanese grocery store with some smaller stores inside.) Now to me, heck being in those 2 stores is what I call an adventure!
Well, that has been my fourth blog post! See ya later!
Here's some pictures. I may post more later on.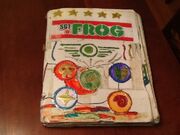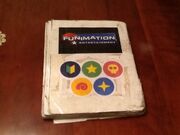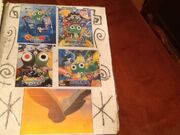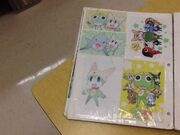 Ad blocker interference detected!
Wikia is a free-to-use site that makes money from advertising. We have a modified experience for viewers using ad blockers

Wikia is not accessible if you've made further modifications. Remove the custom ad blocker rule(s) and the page will load as expected.