AngolIce here, wanted to let the Minecraft fans, (Like myself) know that I have A Sgt. Frog Texture pack! If you know how to install texturepacks, then great! If not, then leave a comment and Ill get you instructions!
------>https://mail.google.com/mail/ca/u/0/?ui=2&ik=61ff062431&view=att&th=13addc10c730f586&attid=0.1&disp=safe&realattid=f_h998d8p90&zw<----
Link To Texture Pack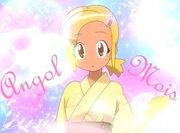 Ad blocker interference detected!
Wikia is a free-to-use site that makes money from advertising. We have a modified experience for viewers using ad blockers

Wikia is not accessible if you've made further modifications. Remove the custom ad blocker rule(s) and the page will load as expected.